Department Of Computer Science & Information Technology
Sharad Institute of Technology – Polytechnic established in 2008. Since its establishment, SIT has been famous as a college for masses. SIT always focuses on finding out the talent in masses & nourishing them. IT department is in function since the establishment of SIT Polytechnic. We have no doubt whatsoever in saying that the IT Department of SIT is of high global standards. Faculties of IT Department are highly qualified with great potential. All the labs are equipped with necessary with latest computer machines. All the necessary software's are genuine and duly installed. It is needless to say that every lab is equipped with high speed internet connection and power back up. As far as rules of the AICTE are concerned regarding faculties & labs, we are proud say that we have gone well beyond. To summarize sky is the limit for IT Department.
Mrs. Sharmila S. Bahirgunde
Name :Mrs. Sharmila S. Bahirgunde
Designation : HOD.
Qualification :B.E. ( CSE ) M-Tech(CS)
Teaching Experience : 10 Years
Industrial Experience : –
Email :sharmila8421@gmail.com
Contact No :9970195253
Department's

V

ision &

M

ission
"To excel in Information Technology engineering education to produce  professionally competent engineers with lifelong learning attitude for the accomplishment of ever-growing needs of society and industry."

To provide quality education through effective teaching learning methodologies with stimulating environment for preparing technical and professional competent engineers.
To build up professional skills in students that will help them to succeed and progress in their personal and professional career.
To imbibe professional ethics, social responsibilities in students for society and environment.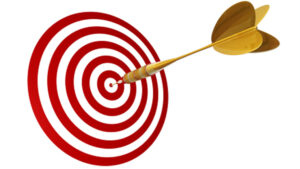 P

rogram 

E

ducation

O

bjective (PEO)
PEO1 – Demonstrate professional skills and ethical behavior with concern to society and environment.
PEO2 – Acquire domain knowledge to formulate, solve and analyze IT engineering problems.
PEO3 –Take up higher education to succeed in their career.